There are many, many variations of endbands possible. Here are step-by-step photos of doing a simple beaded endband on a functional (not decorative) core that has already been attached to the text block.
I always position the book with the fore-edge toward me. To start, I knot the ends of my two colors of thread together: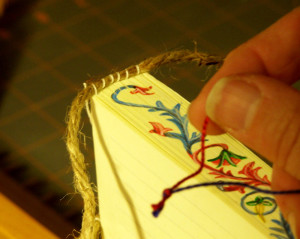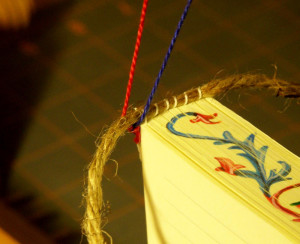 After looping the thread around the core and positioning the knot at the bottom where it will be easily hidden, I pull the top thread toward me and hold it down on top of the text block.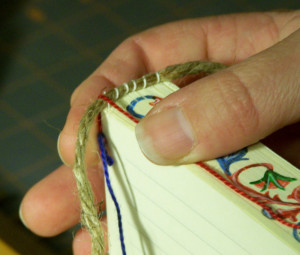 The bottom thread (blue) goes across the red thread to hold it down, and then is stitched underneath the core so the needle comes out the backside.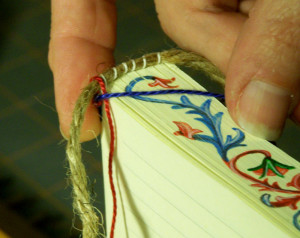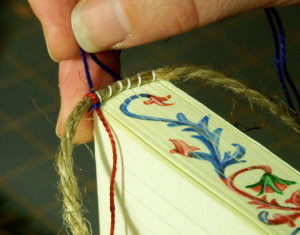 Now it is the blue thread's turn to be pulled over the top of the core and held down.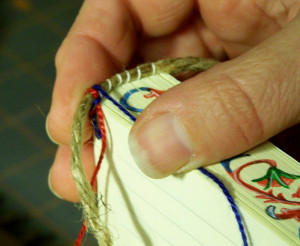 The red thread holds the blue thread down and is stitched under the core and out the back.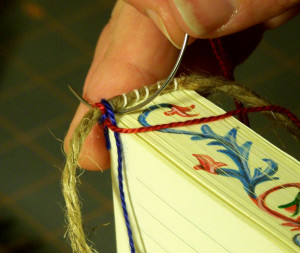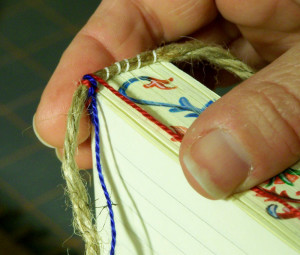 Keep alternating like this. Adjusting the tension on the thread is the only tricky part; ideally each little cross stitch ("bead") is visible.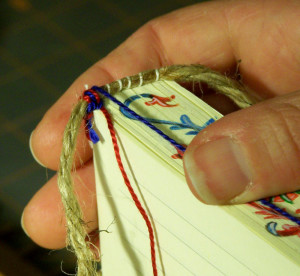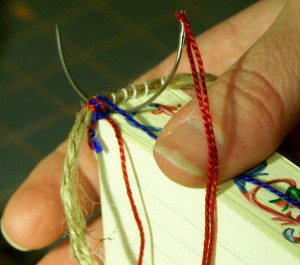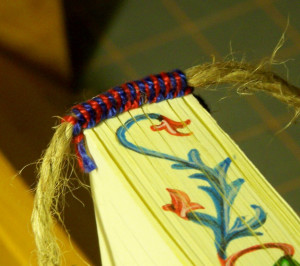 Voila! Completed endband. Tie the loose ends of the thread at the back (I tie them onto the white threads used to hold the core to the text block).